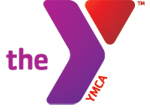 Pawtucket, RI (September 11, 2017) – The YMCA of Pawtucket is pleased to joined with the State Alliance of Rhode Island YMCAs to donate $5,000 to the YMCA of Greater Houston's Support Harvey Relief Efforts. The City of Houston is experiencing unprecedented flooding from Tropical Storm Harvey. Donations to the Y's Relief Effort will help provide the families and individuals who visit the Houston YMCA with basic needs in this time of crisis.
"We are grateful for the support of your YMCAs, and many Ys around the country during this time of great need. Thank you for lifting us up. And, thank you for sharing the donation options with your Y family as well. The support we are receiving is tremendous. But, so are the needs around us," Ray Purvis, Senior Vice President for Organizational Advancement, YMCA of Greater Houston.
In addition to the YMCA of Greater Houston providing provisions to those affected by Harvey, they are also creating a safe space for families to send their children during this time of need. The YMCA of Greater Houston has opened 10 traditional day camp programs throughout the Houston area for parents who need childcare and for kids to have some fun and regain a sense of normalcy. At the camps, children will have a chance to participate in sports, swimming, arts and crafts, STEM projects, literacy and build new friendships. The Houston Food Bank will provide breakfast, lunch and snacks.
"The YMCA of Pawtucket is proud to unite with our fellow Y's in the State Alliance to assist Houston families and individuals affected by Hurricane Harvey," said Charlie Clifford, Chief Executive Officer of the YMCA of Pawtucket. "Strengthening communities is our cause, and now more than ever we must stand together to help those most in need."
If you would like to donate to the Support Harvey Relief Effort please text HOUSTON to 91999, or visit https://www.ymcahouston.org/blog/support-harvey-relief-efforts.
About the YMCA
The Y is one of the nation's leading nonprofits strengthening communities through youth development, healthy living and social responsibility. Across the U.S., 2,700 Ys engage 22 million men, women and children – regardless of age, income or background – to nurture the potential of children and teens, improve the nation's health and well-being, and provide opportunities to give back and support neighbors. Anchored in more than 10,000 communities, the Y has the long-standing relationships and physical presence not just to promise, but to deliver, lasting personal and social change. The YMCA of Pawtucket is comprised of five branches across the state: Pawtucket Family YMCA and Heritage Park YMCA Early Learning Center in Pawtucket, MacColl YMCA in Lincoln, Westwood YMCA in Coventry and Woonsocket YMCA.
# # #