Case Study

Brown Physicians Inc.
Challenge:
Brown Physicians, Inc. is a muti-disciplinary medical group of Rhode Island's major medical foundations. Having previously operated as separate foundations, BPI sought to showcase the benefits of better communications and care across different medical specialties.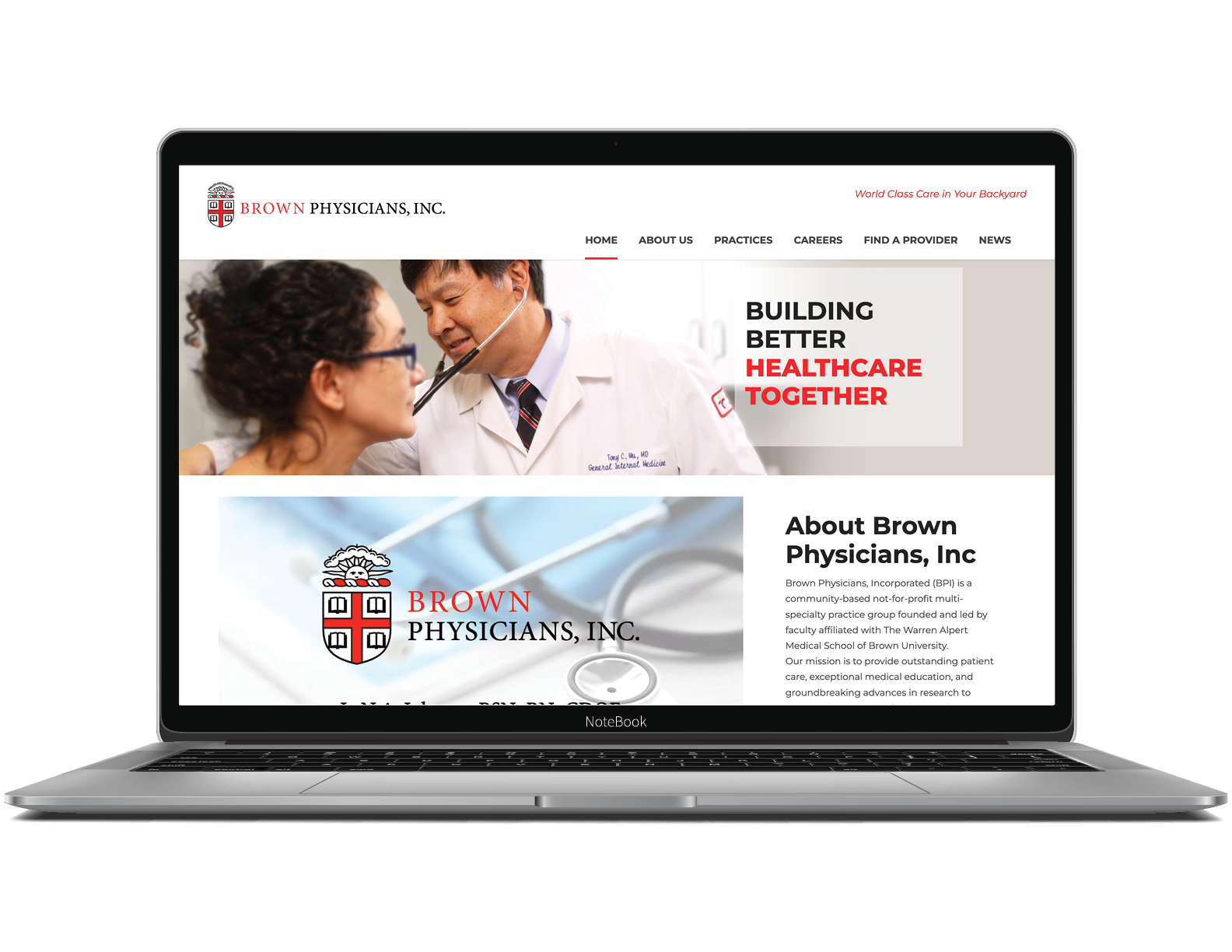 Solution
JH Communications built a new website with landing pages for each foundation to consolidate all medical specialties in one place. We introduced new physicians entering the marketplace with new biographical videos, highlighted care through public service announcements, updated the community during COVID by epidemiologists, and showcased Brown's diversity and commitment to equity and equality. As Rhode Island's medical landscape continues to develop, BPI has inserted itself as a major voice in the conversation.