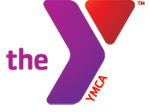 NEWS RELEASE
Woonsocket, RI – July 22, 2013
The Greater Woonsocket YMCA, part of the YMCA of Pawtucket family of branches, is pleased to announce that they are offering free open swim to Woonsocket residents Monday-Fridays at 12:45 pm -2:00 pm now through August 23, 2013.
This wonderful opportunity is open to residents of all ages. However, for safety reasons, children under the age of 6 must have an adult in the water with them at all times, and children ages 6-12 must have an adult with them but they are not required to go in the water. In addition, bathing suits are required to be worn when in the pool, no street clothes will be allowed.
"We are so grateful to be able to offer this opportunity to the residents of Woonsocket," said Diane Martin, Senior Program Director of the Greater Woonsocket YMCA. "Swimming is not only fun and a way to cool off during the hot summer afternoons, it is also therapeutic and beneficial for all ages and we are proud to support our community in living an active, healthy lifestyle."
In order to be eligible to swim you must show proof of Woonsocket residency, and you must fill out a registration form and waiver, that can be found at the front desk upon arrival. All children, regardless of age, must have a parent/guardian complete the required forms before they can go swimming.
To learn more about swim lessons and additional wellness programming, please contact Diane Martin at 769.0791 or visit www.woonymca.org.