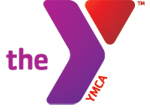 Partners with Rhode Island Kids Count for Early Education Roundtable
Pawtucket, RI (October 3, 2016) – Heritage Park YMCA, a branch of the YMCA of Pawtucket, hosted a Rhode Island Kids Count policy discussion at their facility on September 19, 2016. Titled Investing in the Future: Financing Early Education & Care in Rhode Island, the roundtable included Governor Gina Raimondo, Pawtucket Mayor Donald R. Grebien, Pawtucket Senator Elizabeth Crowley and East Providence Representative Gregg Amore. The roundtable also featured keynote speaker Charlie Clifford, CEO of the YMCA of Pawtucket, Ken Wagner, Commissioner of the RI Department of Education, and Elizabeth Roberts, Secretary of the RI Executive Office of Health and Human Services.
One of the main goals of the discussion was to highlight the economic and education goals for Rhode Island going forward. According to research compiled by Rhode Island Kids Count, access to high-quality early learning programs is tied to family income. For families in need, the YMCA of Pawtucket has granted $298,000 in financial assistance over the last year.
Andrea Engle, Early Childhood Director for the YMCA of Pawtucket, believes, "Quality childcare can be financially challenging for parents, which is why we are committed to offering affordable childcare services to ensure all children receive the head start they deserve to become lifelong learners."
Governor Raimondo and other attendees were given a preliminary tour of the facility, which at 30,000 square feet is the largest licensed early learning center in Rhode Island. Heritage Park services approximately 250 children from Pre-K through 2nd grade, many of whom receive childcare subsidies. Each of the programs is outfitted with the latest materials that encourage children to learn at their own pace, and over 500 children have graduated from Heritage Park since 2000.
As a premiere child development organization, the YMCA of Pawtucket was pleased to host the event with Rhode Island Kids Count. "The YMCA of Pawtucket is committed to creating and continuing collaborative relationships with the local community," said Clifford. "We hope the discussion raised about early childcare development by the YMCA of Pawtucket and Kids Count will reach all parts of the state."
About the YMCA of Pawtucket, Inc.
The YMCA of Pawtucket is comprised of five branches across the state: Pawtucket Family YMCA and Heritage Park YMCA Early Learning Center in Pawtucket, MacColl YMCA in Lincoln, Westwood YMCA in Coventry and Woonsocket YMCA. The Y is one of the nation's leading nonprofits strengthening communities through youth development, healthy living and social responsibility. Across the U.S., 2,700 Ys engage 22 million men, women and children – regardless of age, income or background – to nurture the potential of children and teens, improve the nation's health and well-being, and provide opportunities to give back and support neighbors. Anchored in more than 10,000 communities, the Y has the long-standing relationships and physical presence not just to promise, but to deliver, lasting personal and social change.
For more information on the YMCA of Pawtucket, visit www.goymca.com or contact John Houle at 401.831.6123 or john@www.jhctesting.com.
# # #